La collaboration artistique, une histoire de longue date entre marques et artistes
Artistic collaboration, a long-standing history between brands and artists
Already at the end of the 19th century, the famous champagne house Ruinart joined forces with the master of Art Nouveau, Alphonse Mucha to create one of the first champagne advertisements. This collaboration in the form of an order then marks the beginning of a large series of collaborations between artists and luxury houses.
At the same time, the creation of haute couture breathed new life into the design of clothing. It is no longer just functional or a marker of a genre, of an aesthetic, it becomes a work of art. Many couturiers have collaborated or paid tribute to the artists. Christian Dior, Coco Chanel and Yves Saint Laurent have been very close to the art world and have often even been for artists, in turn, patrons, friends or associates. In 1937, the genius of couture Elsa Schiaparelli and the surrealist Salvador Dalí drew inspiration from their mutual universes to jointly design a series of extraordinary fashion and art works. This is how the famous "lobster dress" was born. The relationship between art and fashion has contributed to the creation of mythical works, which inscribe the collaborations in a collective memory.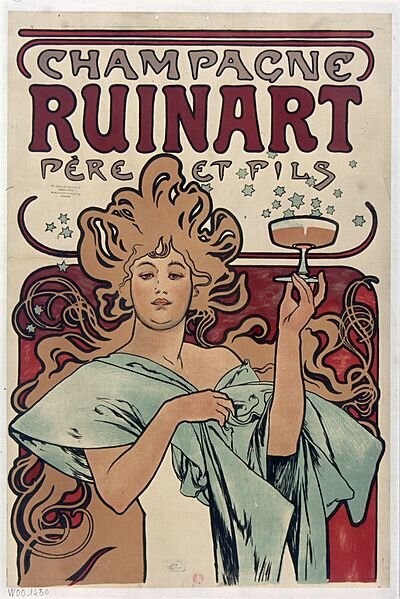 Since the beginning of the 2000s, collaborations between brands and artists have increased in number and are no longer reserved for the fashion and luxury sector. This growing desire to create strong links between art and brands has been facilitated by the expansion of street art and the growing impetus for the democratization of art.
Collaboration between brands and artists, indisputable benefits
Today the market is saturated with competitors, communication and marketing operations, and it is difficult for brands to stand out and renew themselves. Limited editions created with an artist are not collabs like any other, they allow a brand to differentiate itself from collaborations with another brand, an influencer or a muse.
Marketing, art and luxury often come together to create temporary collaborations and explosive capsule collections. The collaboration between Louis Vuitton and Takashi Murakami in 2003 is certainly one that transcended all traditional boundaries between brands and artists. Recognized by the Japanese art market, the artist saw in this collaboration the possibility of creating a reputation on the international scene. For Louis Vuitton, this collaboration has proven to be as effective as it is original a way to strengthen its presence in the Japanese market and enhance its image. Thanks to the alliance of a common clientele, strong purchasing power and similar aesthetic and cultural tastes, this partnership has been a real success.

Artistic collaboration can also allow a brand to modernize itself, to adorn itself with a new image. In 2016, Guerlain gave street artist JonOne carte blanche to create a limited collection in tribute to the brand's 3 emblematic fragrances: Shalimar, La Rose Barbare and La petite Robe Noire. A total of 98 exceptional pieces produced in three different versions, numbered and signed by the artist's hand, have been put up for sale. The New York artist has thus given the prestigious and traditional perfume brand the benefit of his unique, colorful and spontaneous universe. This collaboration around the bee bottle has enabled Guerlain to reach out to a younger clientele and to bring a contemporary touch to this timeless range.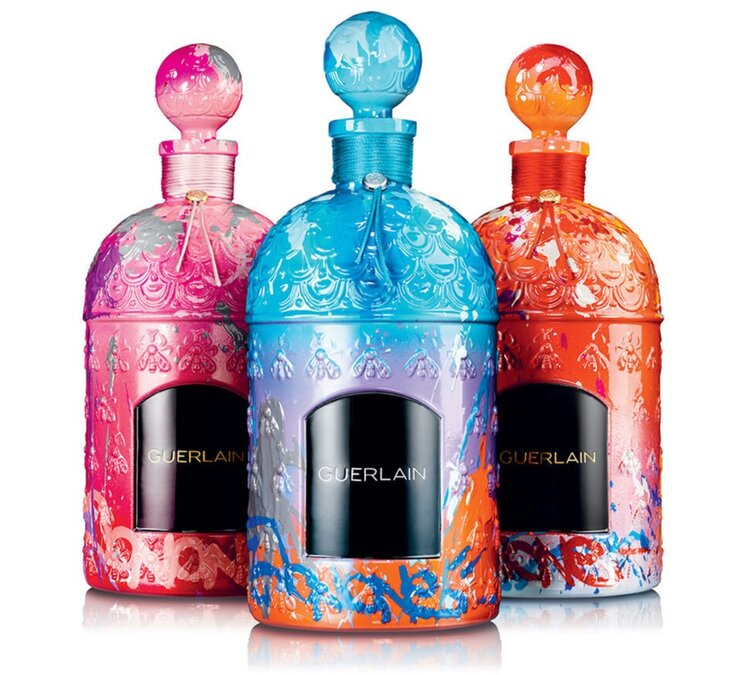 To create an artist's limited edition or a capsule collection is to bet on creativity, rarity, emotion and authenticity. Adding an extra touch of art to an object also means opting for a new, fair and original tone that is inclined to inspire and delight customers.
The Collab Factory Team