Depuis toujours, la figure maternelle est très présente dans le monde de l'art. De la mythologie à la culture pop, la maternité est le point de départ de beaucoup de questionnements artistiques.
Le 30 mai, nous célébrons la fête des mères. Pour Collab Factory, c'est l'occasion d'effectuer une rétrospective sur la place qu'a cette figure dans le monde de l'art et comment les artistes questionnent sa représentation.
Chez Collab Factory, nous croyons au pouvoir du regard des artistes sur les sujets de société, qui permettent parfois de sortir des clichés publicitaires.
The mother figure has always been very present in the art world. From mythology to pop culture, motherhood is the starting point for many artistic questions.
On May 30, we celebrate Mother's Day. For Collab Factory, this is the opportunity to conduct a retrospective on the place this figure has in the art world and how artists question its representation.
At Collab Factory, we believe in the power of the artist's gaze on social issues, which sometimes allows us to get out of advertising clichés.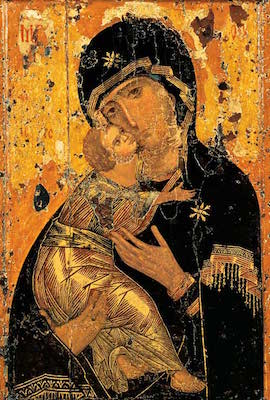 With the emergence of contemporary art at the end of the 20th century, the figure of the mother breaks free from modest religious clichés and raises deeper, biological and cultural questions about the act of being a mother and its consequences.
THE ARTISTS WHO SHAPED A NEW VISION OF MOTHERHOOD.
Louise Bourgeois
How to evoke the mother figure in art without mentioning one of the greatest artists of her time, Louise Bourgeois. In this sculpture entitled "Maman", the artist plays with ambiguity by attributing to his mother the threatening virtues of the spider combined with her benevolence; the plastic artist explains that her "best friend was [her] mother and she was as intelligent, patient, clean and helpful, reasonable, indispensable as a spider."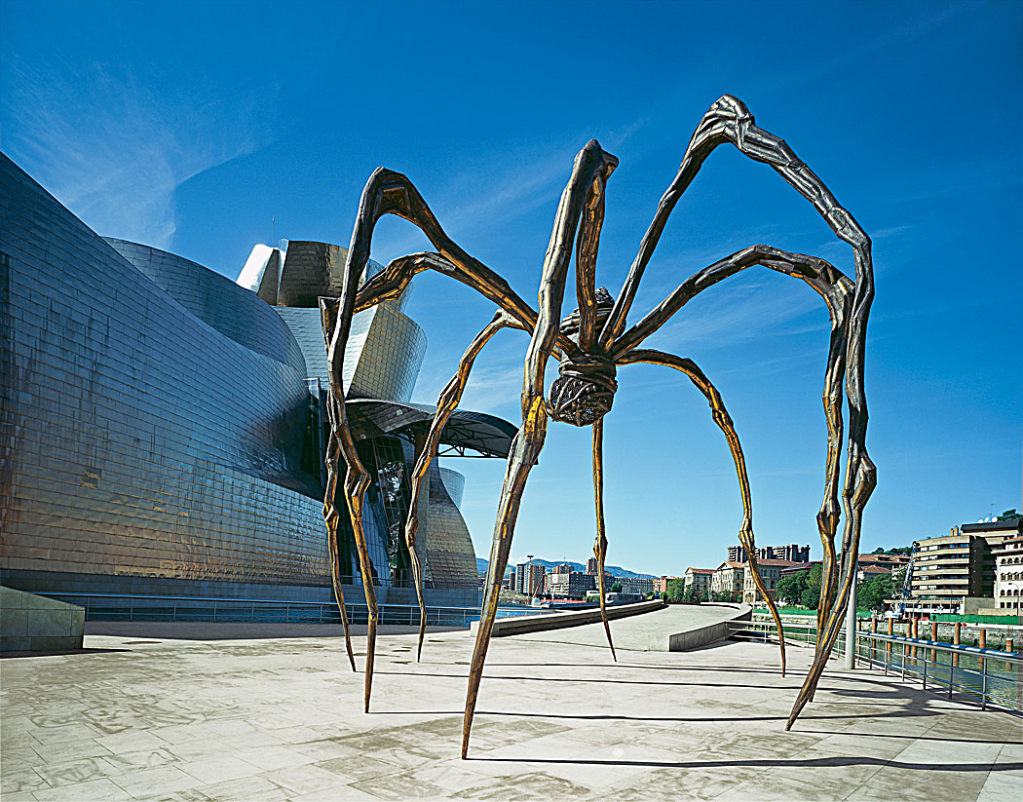 Nour Awada & Emilie McDermott
"Rethinking creation and motherhood in the world of contemporary art"
In 2020, Nour Awada and Emilie McDermott launch the production research project (RE). Between round tables, conferences and performances, it aims to give back a place to motherhood in the field of contemporary art to open doors to women artists and mothers. Together, the two artists deconstruct the injunctions given by society to no longer have to undergo the pressure of choosing between being a mother or an artist. As a result of this project, Nour Awada and Emilie McDermott are now convinced: Being a mother and an artist is not inseparable but complementary.
Prune Nourry
In her work Holy Daughters, the artist develops a reflection on the gender imbalance in India and the diversion of new scientific technologies for the purpose of selection.
She therefore raises the paradox between the vital role of motherhood and the lack of recognition of women within the country.
In her film, Serendipity, she portrays herself in the face of breast cancer disease, which severely impacts her fertility and raises subjects that are too often forgotten: being a mother also means accepting that your body is changing.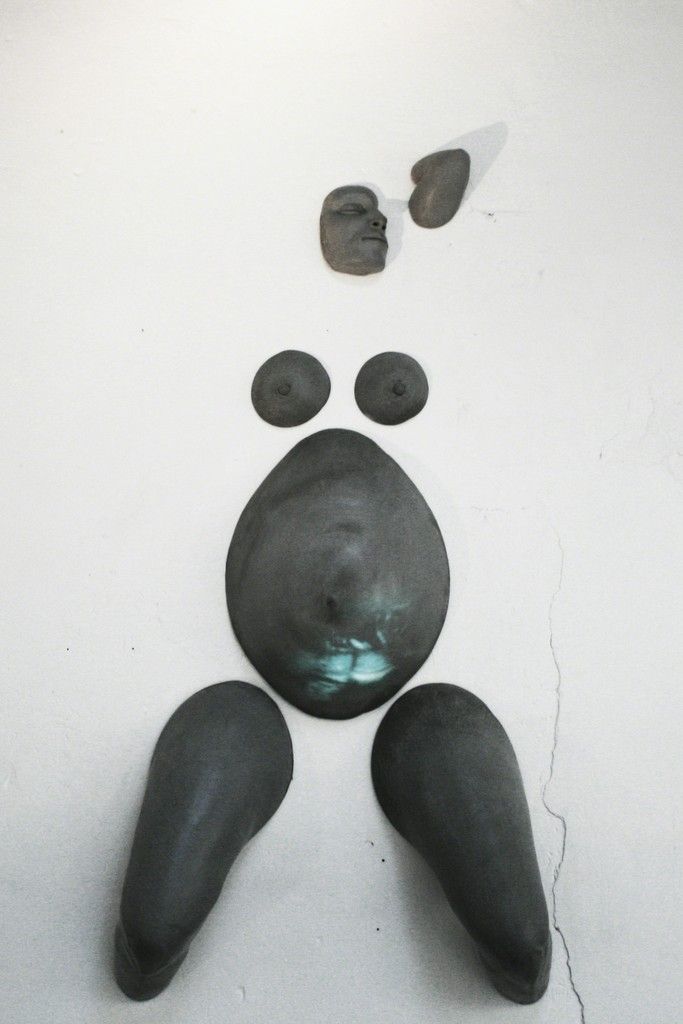 From this perspective, art makes it possible to convey messages with sensitivity, poetry and grandeur.
If artists realize the fundamental role of women as mothers, brands are just starting to change. From breastfeeding to postpartum bodies, from mental health to discrimination, 2021 has seen some bold brands finally reflect the realities of motherhood in their advertising. Now is the time for others to do the same and put in place strategies that will set the tone for free speech.
MOM-CENTERED ADVERTISEMENTS HAVE A HISTORICAL RESPONSIBILITY FOR PREJUDICE.
Mother's Day has long celebrated a person portrayed as the only caregiver whose responsibility it is to keep their homes running and clean. However, the last few years have seen a revolution in the way brands approach the topic of moms.
This year, advertisers are taking a more thoughtful approach to their strategy. DTC skincare brand Billie put real postpartum bodies in their May campaign. In March, on International Women's Day, Maltesers used humor to break taboos around maternal mental health. In the UK, Nike paid tribute to the "toughest athletes" with a campaign celebrating the strength of mothers.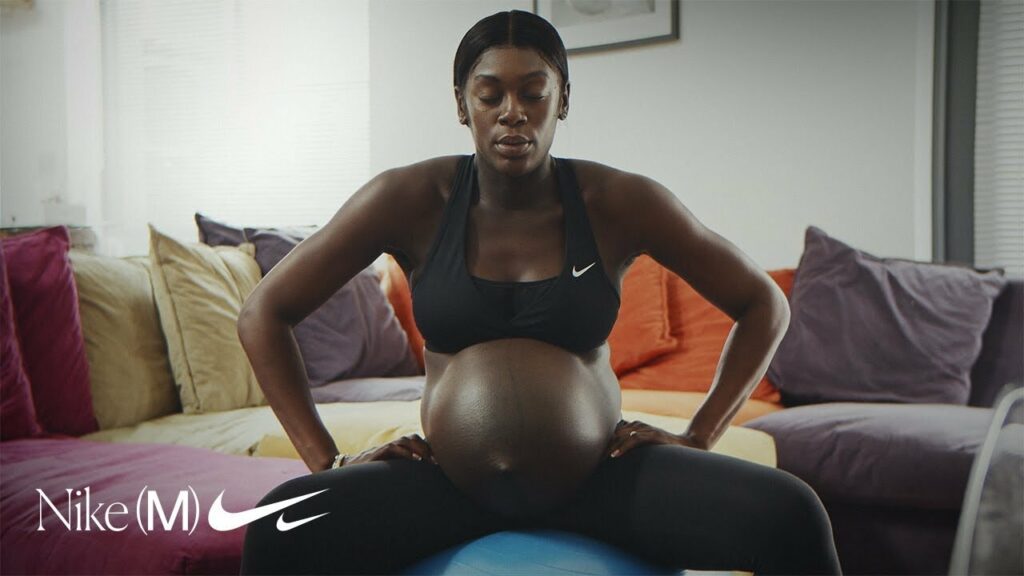 "There has been a big culture shift that pushes back the idea of ​​the perfect mom," says Polina Zabradskaya, Creative Director, who recently helped Maltesers lead a more open dialogue about the challenges mothers face.
"Brands are largely responsible for creating this unrealistic myth of motherhood, so it's great to see some of them helping to burst the bubble. "
Mother's Day is therefore a new opportunity to question representations of motherhood.
Contemporary artists have taken up this theme and brands are also following by supporting their commitments through communication campaigns, limited editions or even events specially designed for this occasion. Using your influence for the benefit of societal issues is a new form of communication for brands that are becoming agents of change.
Collab Factory captures the vectors of commitment and puts them at the service of brands through an authentic artistic curation.