At the dawn of the holiday season, Collab Factory invites you to dive into the world of point of sale theatralization.
With the arrival of the holiday season, why transform your point of sale into a space for creative expression?
An old practice that keeps on renewing itself
The trend to poeticize a place has accelerated in recent years, notably at Le Bon Marché and La Samaritaine. These emblematic places of the capital have never stopped reinventing the codes of traditional merchandising, imagining more and more innovative scenographies, to the point of proposing real in-situ works and other performances revolutionizing the usual scenic practice.
This year, on the occasion of its 170th anniversary, Le Bon Marché is offering a unique journey back in time through the magic of immersive theater. At nightfall, a troupe of actors revisits Emile Zola's novel Au bonheur des dames. With a resolutely modern staging, the spectators are free to wander around the four corners of the store, following the protagonists of their choice. The challenge is successful: the fourth wall is broken between the audience, the actors and the department store, which then becomes a playground.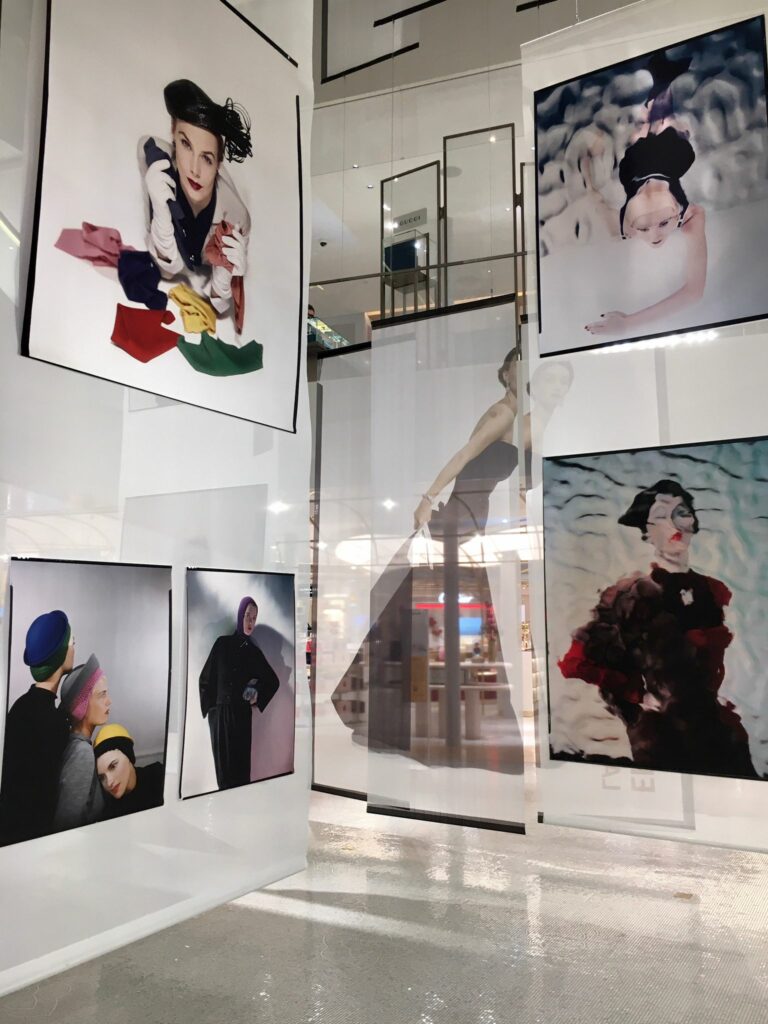 Variety of topics covered
As you will have understood, the dramatization of a space attempts to sublimate it: it proposes new experiences for the consumer by scenarizing seasonal events (Christmas, Valentine's Day, St. Patrick's Day, Easter,…), or even reflecting major social issues (climate crisis, feminism, inclusiveness).
For example, nature is a limitless source of inspiration that evokes well-being and invites reflection: works with organic and natural aesthetics (paper, textiles, natural materials, crafts) encourage contemplation and invite the visitor to question environmental issues.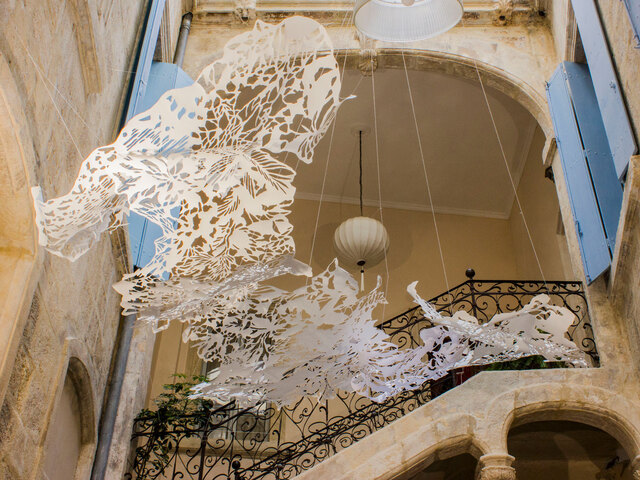 So, in concrete terms, what direct benefits does point-of-sale dramatization provide?
The choice of an artistic collab becomes the best way to transform a shopping center into a real cultural center. It offers the opportunity to customers/visitors to participate in an attractive event, to break away from the codes of the classic consumer path through an artistic and festive stroll. It is an invitation to travel without having to move.
In addition to a purely experiential marketing strategy that showcases a brand's commercial offer, theatricalization contributes to creating a strong sensory experience for the future customer. It builds loyalty, fills him with wonder and reinforces his attachment to the place by offering him a new experience. An artistic exhibition is a considerable drive-to-store factor, it encourages physical movement in the store at a time where online orders are exploding.
To make a place special promises visitors a rare exhibition experience, accessible to all, with a promise of exchange and cultural enrichment as if they were in a museum. Opting for an artistic collab opens the shopping center to other approaches than those of pure sales and purchase, it embellishes it and pushes the consumer to be in total immersion: he contemplates, questions, discovers, dreams, dares. What better time to create magic than the Christmas period?
For Collab Factory, staging is no longer a secret!
Discover here how Collab Factory organized the launch of the Fall/Winter collection of the brand Okaïdi, in collaboration with Alice Louradour, in a 400m2 space at CENTQUATRE-PARIS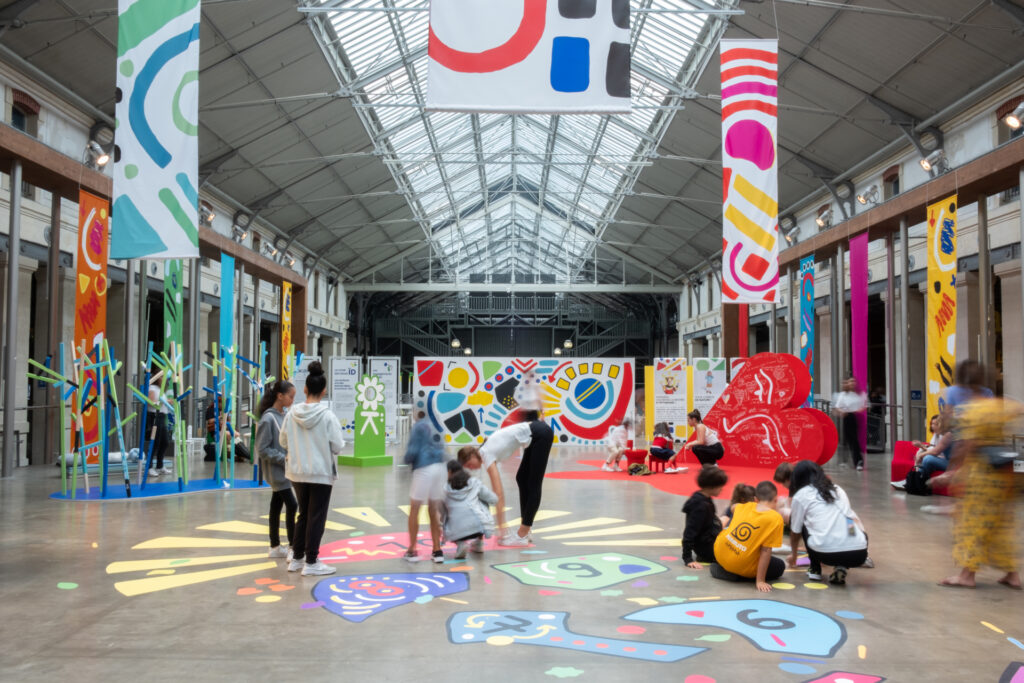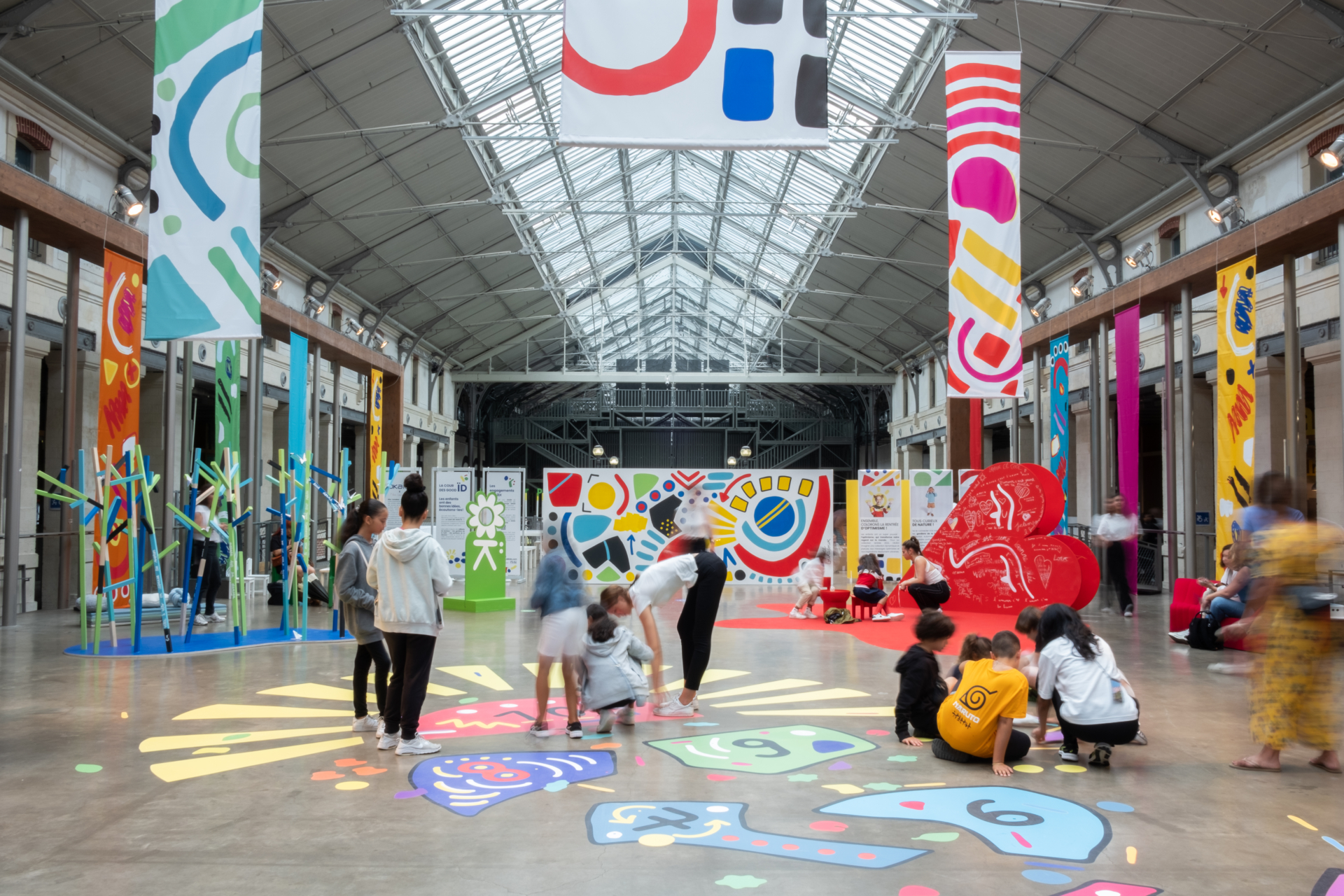 A gastronomic experience sublimated by an artistic experience? It is possible!
On the theme of "aquatic variations" of the gourmet caterer Saveurs d'Etoiles, Collab Factory created an encounter with contemporary artist Léa Dumayet at the LeBrun Cercle, whose creations are inspired by water. In situ installations and sculptures allowing the guests to enjoy the contemplation of the delicate universe of gastronomy turned into art. Click here to discover the collab!